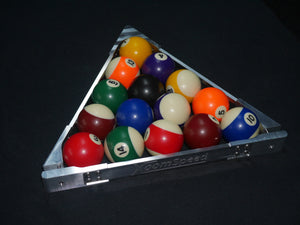 Our triangle is crafted from precision machined aluminium alloy and can be customised with your requested engraving on each of the sides.

The bottom edge of the triangle slides to allow you to compress the balls for a perfect rack and then retracts out of the way so you can remove the triangle without disturbing them.
The triangle is available for a variety of ball sizes.  If yours is not listed in the options, please get in touch and we'll see if we can accommodate your requirements.